Heal your gut, reduce inflammation, fortify your immune system, manage anxiety, and have lasting energy.
Experience the power of ancient, organic roots, herbs, spices, and apple cider vinegar in our Woodroot Tonic®.
Our special blend is skillfully prepared to reduce inflammation in your gut safely and naturally, supporting optimal health.

All of our ingredients are 100% organic. There are no artificial ingredients, flavors, additives or sugar. We created a modern-day tonic to experience all the benefits these remarkable herbs have to offer.
SMALL BUT MIGHTY
We recommend doing a shot of Woodroot Tonic® first thing in the morning. This will supply your gut much needed anti-inflammatory support to start your day. You can also do a shot as a pick-me-up for a boost of energy later in the day.
The Ritual
We love to start the morning with Woodroot Tonic®. It's a great way to have a moment for yourself before taking on the day.
Make sure to shake the bottle well beforehand. Drink 1-2oz at a time, about a shot-glass amount. For best results, drink Woodroot Tonic® every morning to help kick-start the digestive system.
Best if consumed cold or add to a cup of hot water or tea if preferred. Refrigerate after opening.
Woodroot Tonic® has countless benefits and can be considered a household remedy. It helps to cleanse the body and provide support in a range of areas.
Promotes a healthy gut and digestive system
Helps manage anxiety and stress
Aids in blood circulation and supports heart health
Supports the brain and nervous system
Improves vigor, vitality and a feeling of general well-being
INGREDIENTS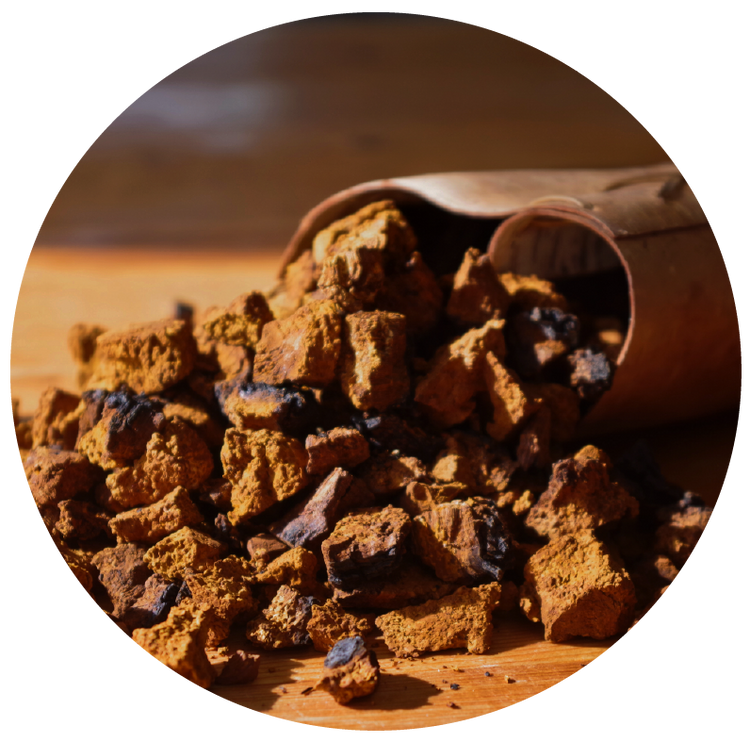 CHAGA MUSHROOM
the powerhouse
Packed with antioxidants to support your immune system, rich in polysaccharides which helps the body convert food into usable energy. Chaga is an adaptogen that helps your adrenal system, allowing your body to cope with stress.
ASHWAGANDHA ROOT
ancient Hindu herb
This traditional and important root from India has been used to reduce stress and anxiety and has a positive effect on brain function. It also helps reduce inflammation and may lower bad cholesterol.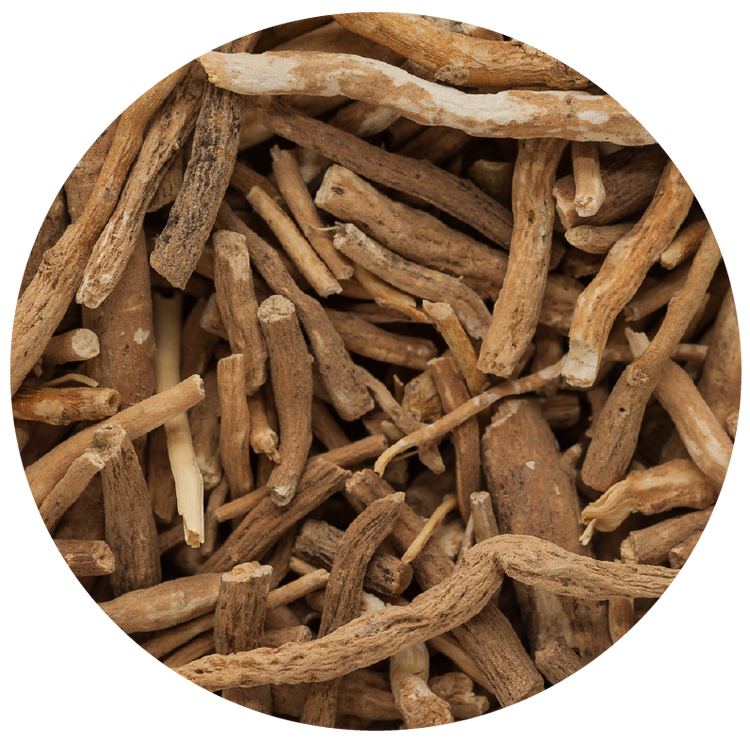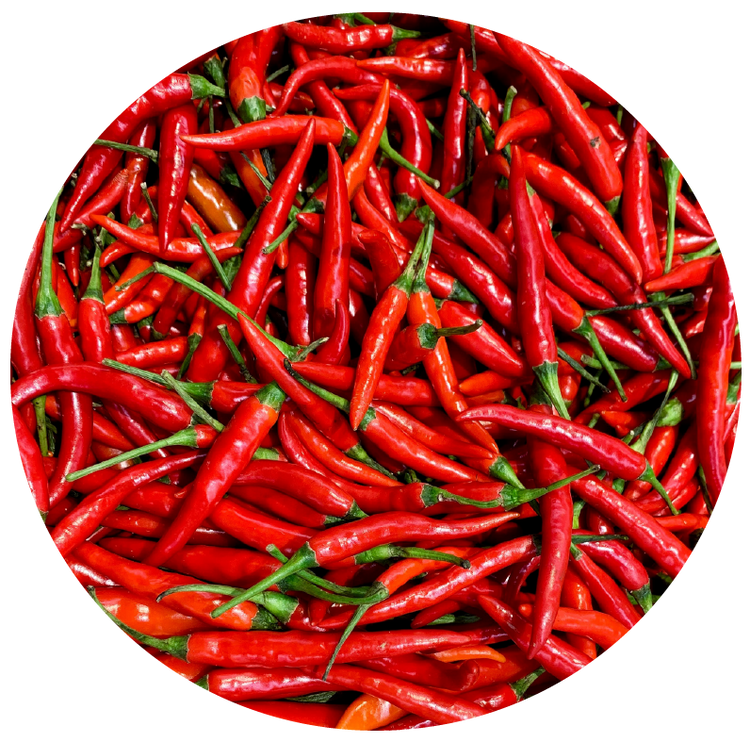 CAYENNE PEPPER
king of medicinal herbs
Cayenne pepper has been around for thousands of years. It boosts your metabolism, has powerful antioxidant properties, supports the immune system, and aids in lowering blood pressure. Cayenne is what gives our tonic the warm kick you feel when having your first shot of the day.
APPLE CIDER VINEGAR
the health elixir
This potent ingredient kills many types of harmful bacteria, lowers blood sugar levels, aids in weight loss and reduces stubborn belly fat. It also lowers cholesterol and improves heart health.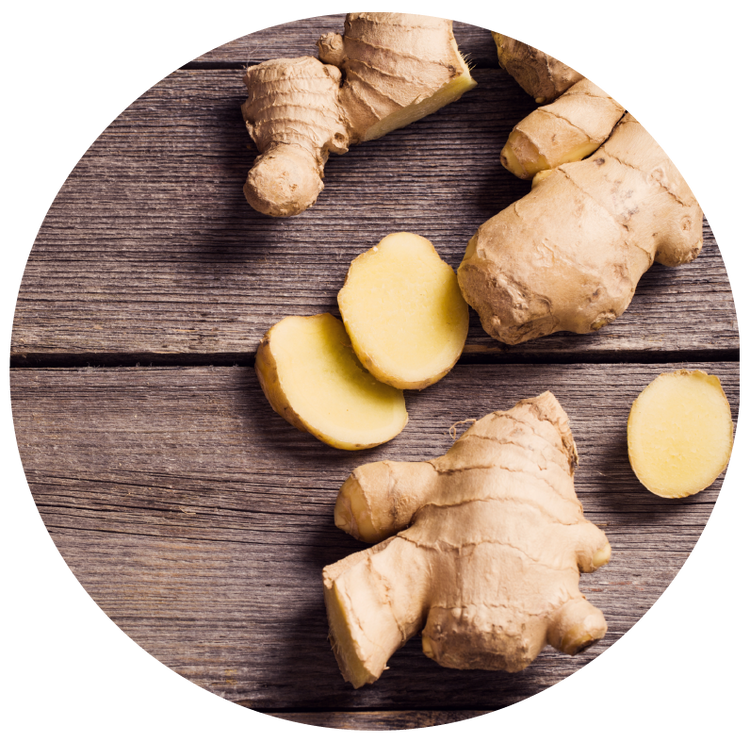 GINGER, CINNAMON & CLOVES
prized vital spices
These powerful ingredients are loaded with antioxidants. Combined, they assist in fighting germs, aid in digestion, calm nausea, reduce inflammation, and help lower blood sugar and cholesterol.
LEMON & ORANGE
natural robust compounds
Citrus fruits such as lemons and oranges, help cleanse the body and promote a healthier digestive system. Oranges also have great properties for supporting the immune system.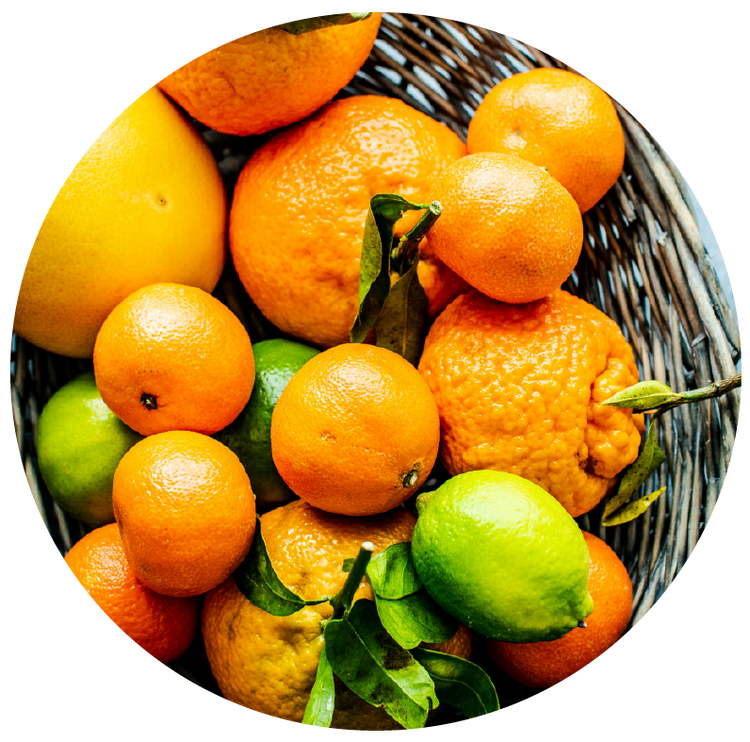 Disclaimer: All of the above are generalities of the ingredients and their known benefits, these statements have not been evaluated by the Food and Drug Administration. This product is not intended to diagnose, treat, cure, or prevent any disease. If you are pregnant or breast feeding, please consult with your healthcare professional before consuming our products.
NUTRITIONAL INFORMATION